Christophe Gueret
Integrated HealthCare Datasets for Knowledge Discovery
In this presentation we'll cover the challenges faced in putting together and exploring a multi-omics knowledge graph. Starting with a rapid overview of data integration approaches we'll look into doing knowledge discovery by link prediction and then complex query answering mixing predicted and factual edges. The talk will conclude on a discussion on the two-step approach to putting together and then query a graph; and the related research challenges to overcome to create more scalable and interactive data pipelines.
back to overview
Watch Recording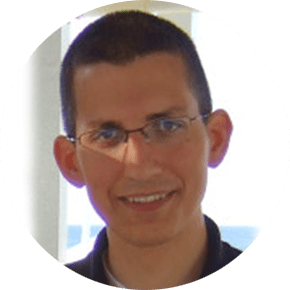 Biography
Christophe is research scientist in Accenture Labs Dublin. His research interests are around the creation and usage of knowledge graph applications with a specific focus on the societal aspects of those usages (ICT4D, Sustainability, Human interaction, …)
In his role, Christophe designs and prototypes solutions to architect and manage knowledge graph in a scalable way. He authored works published in flagship AI and Knowledge Graph conferences, organized workshops and tutorials, and regularly serves as program committee member.
Before joining Accenture, Christophe was engineering data platforms at the BBC, doing research across Complex Systems/ICT4D/Digital Humanities/KRR at the VUA in Amsterdam, and doing a PhD on swarm computing applied to information sharing in France. Christophe holds a PhD in computer science from the University of Tours, and a BSc and MSc in computer science from the same university.